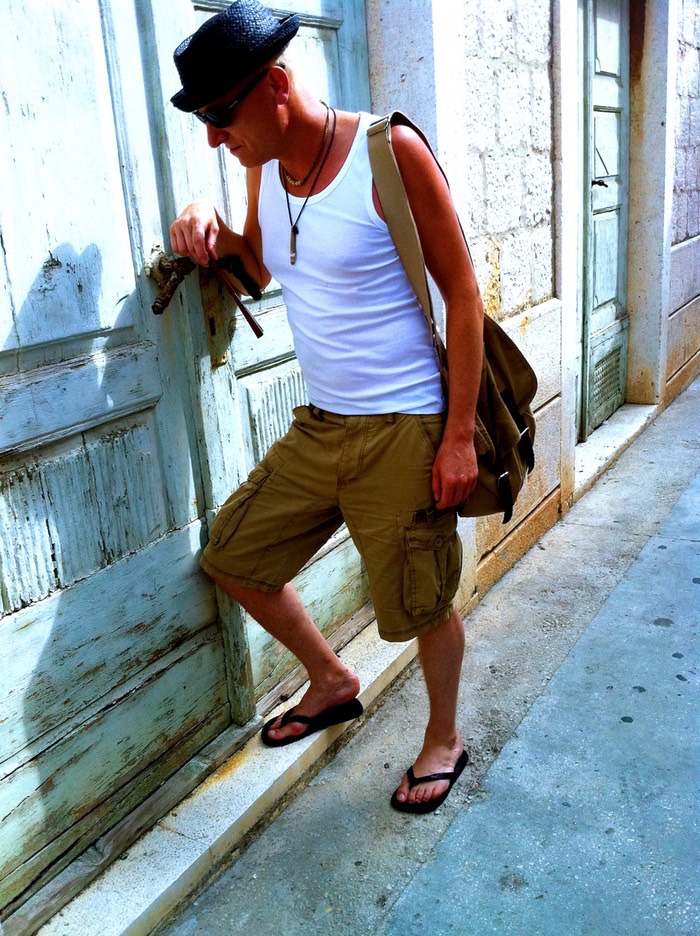 Michael moved to London after leaving Scotland in 2000. Working as a Stylist on Fashion Shoots and Pop Promos. Later he taught at a North London Comprehensive school as a successful Head of Art.
Putting teaching aside, Michael returned to his first love, Painting. He is now a full time professional artist with a studio in Hackney Wick, East London.
Michael is influenced by the many and varied experiences drawn from life. Born in Edinburgh, Scotland, in 1963 to Harry and Maria Worobec in a Winter that broke records for its sub-zero temperatures.
His father, Ukrainian and mother Italian, both immigrated to Britain in the mid 1950's to escape poverty and oppression. They sunk roots, worked hard and strove for a better life.
The Roman Catholicism of Michael's mother and the Orthodoxy of his father cast a long shadow. Potent imagery and ceremony stimulated his senses. Cultural events with costume, music and dance, witnessed and celebrated in the bosom of these communities, seeped into Michael's psyche. These early years nurtured a life long passion and belief in the power of Art. 
Michael became an art student at Edinburgh College of Art at the age of nineteen, graduating in 1986 with a BA Honours Degree in Drawing and Painting. The resulting years opened up new landscapes of experience: Setting up his studio, becoming a theatre and textile designer, illustrator, adventure playground designer and worker, community arts festival coordinator, vocalist, stylist, choreographer and actor, to name but a few